At Quality Cup we believe that quality of a machine is only as good as the quality of service and support backing the product.
So to our current customers as well as potential customers we encourage you to keep the lines of communication open. Please contact us with any questions you have.
Quality Cup Packaging Machinery
5408 3M Drive N.E.
Menomonie, WI 54751
Phone:
800-732-4624
715-235-1111
Fax:
715-235-1880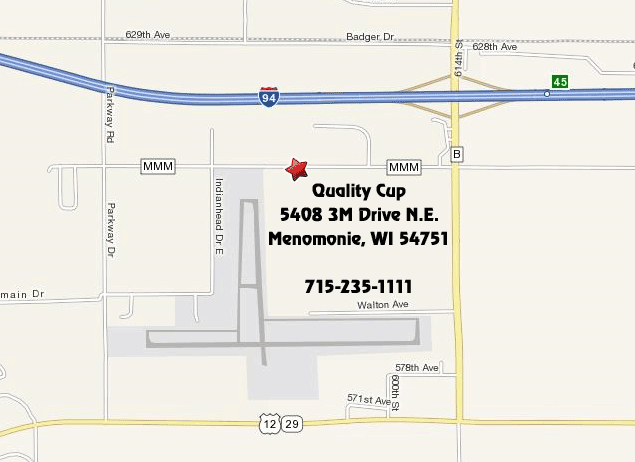 Please click on the map for a printable version.